How to Plan a Weekend Getaway in 5 Easy Steps
Planning a weekend getaway can (and should!) be fun and simple
I love weekend getaways. I think of them as the low maintenance sibling of serious travel, you know? Where planning a whole trip can be complicated, I always want my weekend vacations to be easy breezy. Just follow my five easy steps to learn how to plan a weekend getaway.
For beginning travelers and/or anxious travelers, planning a weekend getaway can be a great way to start dipping your toes into the world of travel.
A quick trip can be quite affordable and you're not committing to spending a lot of time in one place that you may or may not like.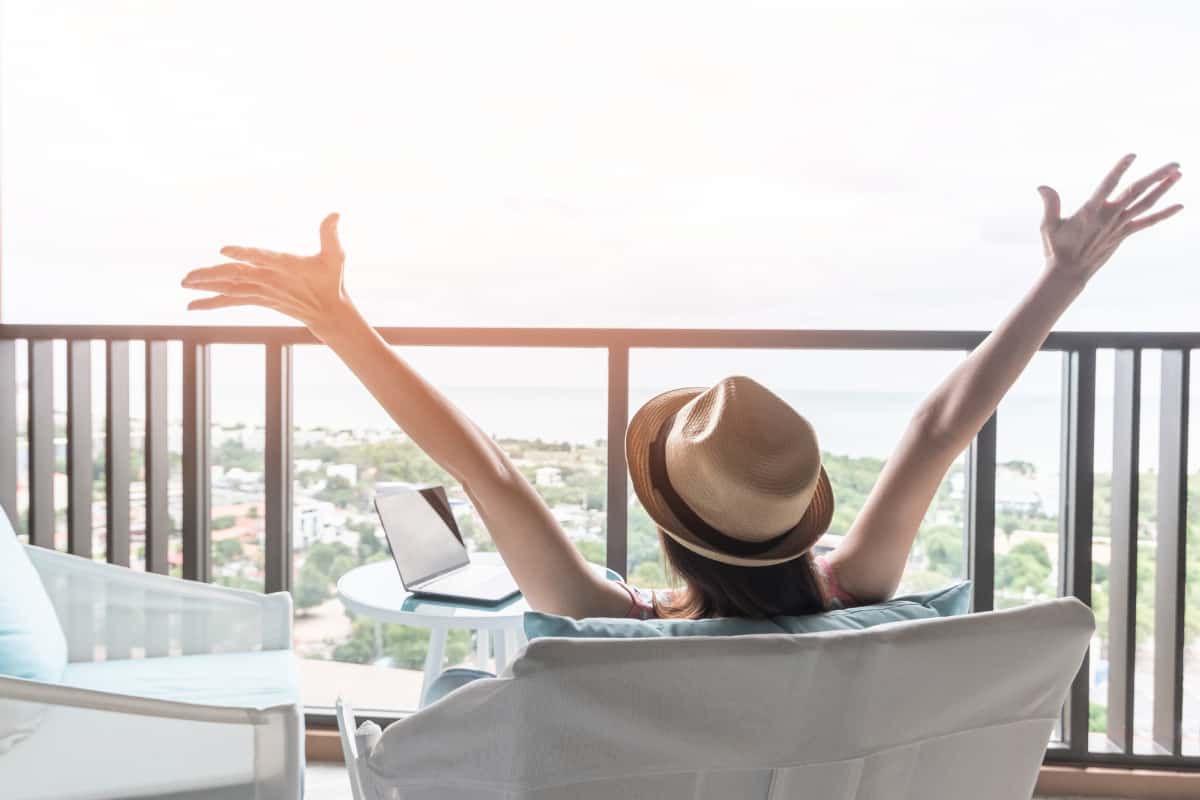 The best weekend getaways are super easy and simple to plan. You don't need to follow anyone's 16-step plan. Totally low maintenance and low stress all the way is how I like to do it.
So, if you're ready to plan a weekend getaway, keep reading! 
Grab your copy of the free printable travel planner to help you plan your ideal weekend getaway.
This post includes affiliate links. If you make a purchase through one of these links, I may earn a small commission at no additional cost to you. As an Amazon Associate, I earn from qualifying purchases. See disclaimer.
#1. Choose your weekend getaway destination
To get started planning your getaway, you need to decide where you want to go.
To keep things simple, I usually avoid flying for trips shorter than 3 full days…so this means my top choices for weekend getaway destinations are within a reasonable driving distance from my home.
Limiting the distance you're willing to travel for a weekend trip is a personal decision, but it really does keep things simple.
It also has the benefit of allowing me to maximize the amount of time I get to spend at my destination rather than traveling and at the airport.
When choosing a weekend getaway destination, cost is often going to be a major factor.
You can choose your destination then set your travel budget or choose your destination based on a travel budget you've already set.
Either option is a viable choice.
if you're going for a cheap weekend getaway trip, consider less popular places or hidden gem towns.
For more help with building your travel budget, check out this post on creating a travel budget that works for you. This article includes basic guidance for how much of your budget to allot for certain expenses such as transportation, accommodations, food, activities, etc.
It was written from the perspective of planning a longer trip, but can easily be adapted for short trips and weekends away.
Getting back to choosing a destination…we tend to keep a running mental list of weekend trip destination ideas and choose based on whether we want to revisit a favorite place or try something new, whether we want to see a lot of sites or just chill at the beach…those kinds of things.
For help with choosing your weekend getaway destination, you can:
Brainstorm a list of destinations you've always wanted to visit.
Invite your travel companion(s) to give their input.
Check out Pinterest for inspiration.
Ask friends and family about their favorite weekend getaway spots.
Do Google searches for ideas like "romantic getaways in the South" or "best winter weekend getaways in the U.S."
Once you've chosen your destination, you're ready to get on with planning your weekend away.
#2. Decide on how you want to get there
For a weekend getaway, driving to your destination keeps things simpler. Bottom line.
Everyone travels differently, so if you're willing to fly for a weekend trip, then go for it. But it's not my recommendation. I'm all for doing a weekend road trip.
I live in the southeastern United States where there are a LOT of things to see and do within a reasonable driving time of home
For more help with your road trip, check out:
If you do want to fly to your destination, here are a few tools to help you research flights and even save some bucks.
Going
Formerly Scott's Cheap Flights, Going is a flight deals subscription service that sends travel deals straight to your email inbox. And Premium members get weekend getaway deals in addition to amazing deals on international and domestic flights.
In my opinion, a Going Premium subscription is well worth the money and is the best way to get the best deals on flights especially if you have flexible travel dates and want to see new places. You can even try it for free for two weeks to decide if you think it's worth the money.
For more about this service, see my full review of Going.
Google Flights
My go-to site when I start my trip planning is Google Flights. Use the "Explore Destinations" tool to browse for great deals from your chosen departure airport. You'll get the best results if your travel dates are flexible…though this can be said of any cheap flight tool. 
See my post on using Google Flights for more information.
Secret Flying
Another great resource for finding amazing deals on flights (including error fares) is Secret Flying. While I have found that I don't see quite as many great deals as with Going, Secret Flying is totally free.
You sign up for alerts on their website, but they don't offer alerts from any airport you want in the U.S. But they do offer alerts from airports outside the United States, unlike Going.
Hopper
Another tool in my trip planning arsenal is the Hopper app. Hopper predicts prices to help you decide whether you should book now or wait for a better deal to come along.
I like to use Hopper when my travel dates aren't as flexible, but I have time to wait for prices to improve before I book.
For more details, see my full post on how to save money on flights.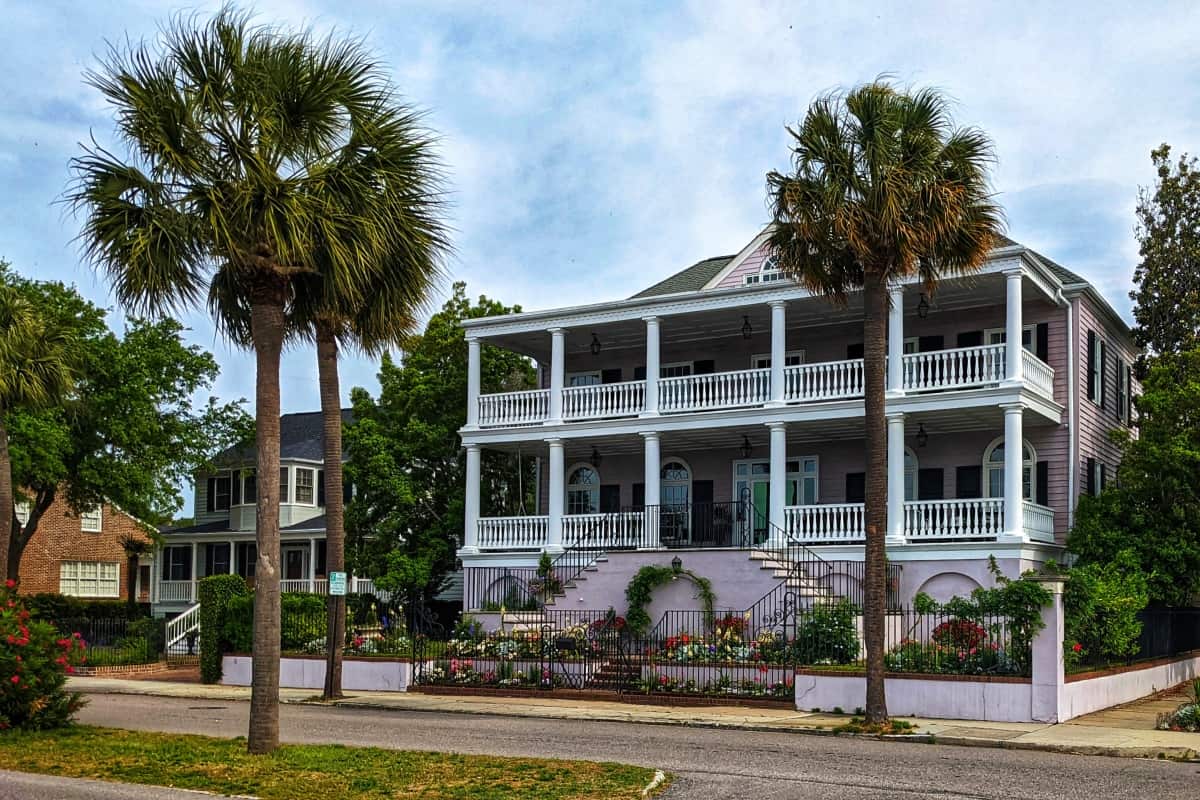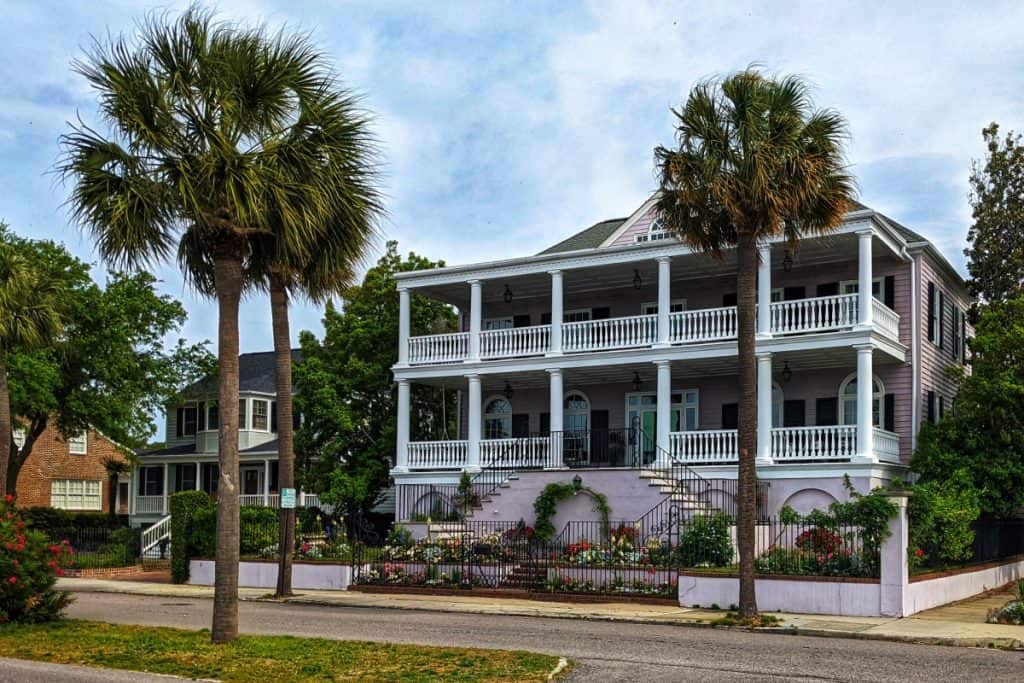 #3. Decide where to stay for your weekend trip
Now that you know where you're going and how to get there, you can figure out where you're going to stay once you're there.
Weekend getaways (especially a city break or romantic getaway) are the perfect opportunity to try out a high-end hotel, inn or resort you've been wanting to stay at.
Sometimes your perfect weekend getaway might be just about enjoying your resort's amenities or hotel suite.
Read more: Hotel staycation ideas
We tend to avoid vacation rentals (such as through Vrbo or Airbnb) for short trips because the added fees can increase the per night cost so much that you don't really save any money.
This is personal preference, but if we're not going to save money by going with a rental then we would just as soon stay in a hotel.
For cheap weekend trips we go for affordable chain hotels that offer free breakfast like Fairfield Inn & Suites or Residence Inn.
There are websites (like booking.com) that allow you to look for a wide variety of accommodation options at the same time: hotels, inns, B&Bs, condo rentals, homestays, etc.); however, a downside with using a site such as booking.com is that choices can be overwhelming, making it difficult to make a decision.
To help you decide how to book, you can check out my post about whether to use booking.com or book directly with the hotel. It will walk you through all the pros and cons of each with side-by-side comparisons.
My recommendation for new or anxious travelers who are having difficulty with choosing a place to stay is to:
Use a map to choose an area or two in your destination where you would like to stay
Set your budget
Find 3 or 4 accommodation options in a location you like and that are within your budget then stop searching there
Compare the amenities of those options and book
#4. Create your weekend getaway itinerary
Now that you've settled on where you're staying at your destination, you need to make some decisions about what you want to do during your weekend away.
We tend to choose one or two "must do" things for a weekend getaway and keep the rest of the weekend as flexible as possible.
Here are a few prompts to help you as you create your itinerary:
Do you want a "relax and unplug" weekend getaway or are you looking for some adventure? A nice mix of both?
Is your destination known for any kind of attraction or activity in particular?
Do you need to book any attractions or tours in advance?
Depending on where you're going there may be way too many options to choose from than you can possibly do in a weekend. If that's the case you'll want to spend a little time figuring out what your "must do's" are.
Make sure to give yourself a little breathing room in your itinerary to get from one site or activity to the next, to allow for things going wrong, for rescheduling due to bad weather, etc.
For more about itineraries, see my complete guide to creating a travel itinerary. It was written with longer vacations in mind, but the basic ideas can be applied to a trip of any length.
#5. Pack for your weekend away
With your itinerary built, it's time to figure out what you want to take with you on your trip.
Your packing list will be a reflection of your destination, the season/weather, and your planned activities among other things.
See my ultimate weekend getaway packing list for help with your packing list. It's totally customizable for any kind of weekend getaway…any season, any activity, even long weekends.
For a short weekend getaway (perhaps from a Saturday morning to a Sunday night) check out my essential overnight trip packing list. This list is perfect for very quick trips when you really want to make sure that you're not overpacking, which is so easy to do for short getaways.
For additional help with your packing, you might want to check out:
Final thoughts on planning a weekend getaway
There's nothing like a weekend getaway to help you relax and unwind or to get a taste of a new travel destination you might want to return to later for a longer visit.
No matter where you go, planning your next weekend getaway should be fun and easy. The easy steps above should be all that you need to plan the perfect weekend away. Enjoy!
What is your perfect weekend getaway? Let me know in the comments.
More articles to help you plan a weekend getaway
Pin this post!
How to Plan a Weekend Getaway in 5 Easy Steps