Merging Sightseeing and Relaxation: 7 Strategies for a Balanced Vacation
Balancing sightseeing and relaxation during a trip, especially when time is limited, requires some strategic planning and a mindful approach to travel. In this article, I'll outline seven strategies to balance sightseeing and relaxation.
Understanding the importance of balance on vacation
Finding the perfect balance between sightseeing and relaxation on your vacation can significantly improve your travel experience. As you plan your trip, it's important to consider both aspects.
Sightseeing allows you to explore new destinations and engage in unique experiences. It expands your cultural understanding and broadens your perspective. However, overdoing sightseeing can lead to fatigue and lessen your enjoyment of the trip.
Relaxation is key to rejuvenation, which is the entire point of your vacation. Like in daily life, scheduling downtime is crucial for a healthy balance during vacations too.
To balance exploring and relaxation, mix structured activities with ample free time in your vacation plan. This approach ensures your vacation is a real break from daily life and still offers enriching experiences.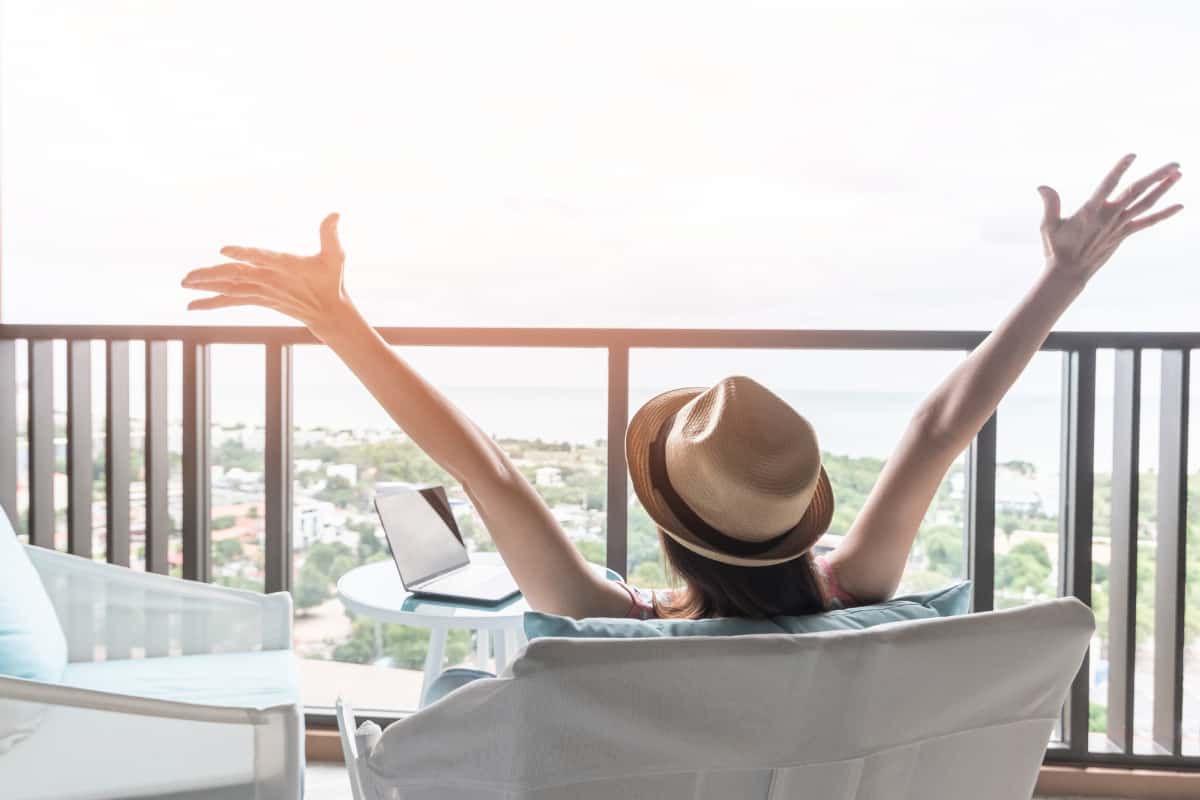 This post includes affiliate links. If you make a purchase through one of these links, I may earn a small commission at no additional cost to you. As an Amazon Associate, I earn from qualifying purchases. See disclaimer.
#1: Prioritize must-see attractions
When planning your trip itinerary, make sure to identify your must-see attractions. Prioritize must-do activities and plan your travel days around them to ensure you experience everything you wish.
Before your trip, research and list the top sights you want to visit.
Prioritize these based on their importance to you, and be realistic about how many you can visit without feeling rushed. Focus on what you truly want to see to prevent over-scheduling.
Schedule these top sites into your itinerary, dividing your days into morning and afternoon sightseeing time blocks leaving room for downtime.
Plan the perfect trip with this free printable travel planner.
#2: Schedule downtime
After adding must-do sites to your itinerary, actively plan relaxation periods. This could be a leisurely morning in a café, an afternoon nap at your hotel before an evening activity, or a walk. Treating relaxation time with the same importance as sightseeing ensures you won't skip it when the schedule gets tight.
On trips of 5 to 7 days or longer, consider dedicating a full day or a couple of afternoons to relaxation or spontaneous exploration. This will ensure you'll have plenty of opportunities to recharge.
While sightseeing is exciting, taking some time for yourself to relax can make your trip much more enjoyable. It will also lessen the likelihood that you'll return home spouting cliches about how you "need a vacation from your vacation."
#3: Choose accommodations wisely
When planning a trip, the ideal is to find accommodations that can help you with both your sightseeing and relaxation goals.
Start by deciding on the type of accommodation that is best for the kind of trip you're planning. For example, hotels and resorts offer a variety of amenities and services, while vacation rentals often provide more space and privacy.
Consider location. Staying in a central area will allow you to easily access popular sightseeing spots, while still having the opportunity to unwind in a quiet, cozy corner after a day of exploring. Don't forget about scenic views from your room.
Consider the amenities offered, such as spas, pools, or gyms.
Look at options like free breakfast, room service, or on-site restaurants to help you save time and effort during your vacation.
Don't forget to consider your travel budget as you make your decision.
#4: Blend activities
Mix active sightseeing with more relaxing activities. There are a couple of different approaches you can take here.
Alternate more active sightseeing with relaxation throughout your day. For example, after a morning of exploring museums or historical sites, spend the afternoon in a peaceful park, a beach, or take a leisurely boat ride.
Alternate more active days with downtime days. For example, follow up a day of hiking with a day in your resort spa and relaxing on a beach.
Find activities that blend both sightseeing and relaxing at the same time. For example, enjoy a dinner cruise that combines seeing more of your destination with a relaxing meal.
#5: Embrace leisurely dining
Meals can be a great way to relax and explore more of your destination at the same time. When on vacation, don't just focus on covering as many tourist attractions as possible. Instead, embrace leisurely dining to strike a balance between sightseeing and relaxation.
Choose a few meals to indulge in a longer, more relaxed dining experience, perhaps a place that offers prix fixe meals of several courses. This can be a wonderful way to both unwind and experience more of the local culture.
Try local dishes that might be something you wouldn't normally consider ordering while eating out at home. Be a little adventurous culinarily.
When selecting a restaurant, look for places that offer outdoor seating or have a calming environment, which can add to your relaxation.
You can also choose to have a picnic at a local park or beach, giving you the chance to unwind and take in your surroundings.
#6: Limit transportation time
When planning your itinerary, consider the geographical layout of the places you want to visit to reduce travel time between sites. At a higher level, consider the same for your trip overall if planning a major multi-destination trip such as a long road trip.
A key benefit of limiting travel time is having more time for sightseeing and relaxation instead of commuting between locations. In addition, this will reduce the number of logistics you have to deal with which will help reduce stress as you travel.
More travel segments or stops increase the chance of problems during your trip. I've experienced it all
Canceled flights,
Inability to get a rental car,
Inability to get a taxi (resulting in a VERY long walk),
Rental cars needing a major repair mid-trip, and
Flat tires.
All of these things result in less time enjoying yourself on your vacation and more time stressing about how you're going to get where you want to go. This is the exact opposite of the reason you are on vacation.
PRO TIP: If you have flexible travel dates you need to check out Going (formerly Scott's Cheap Flights). You get amazing flight deals sent straight to your inbox with instructions on how to book directly with the airlines. Check out Going here. Going is my favorite way to find great travel deals.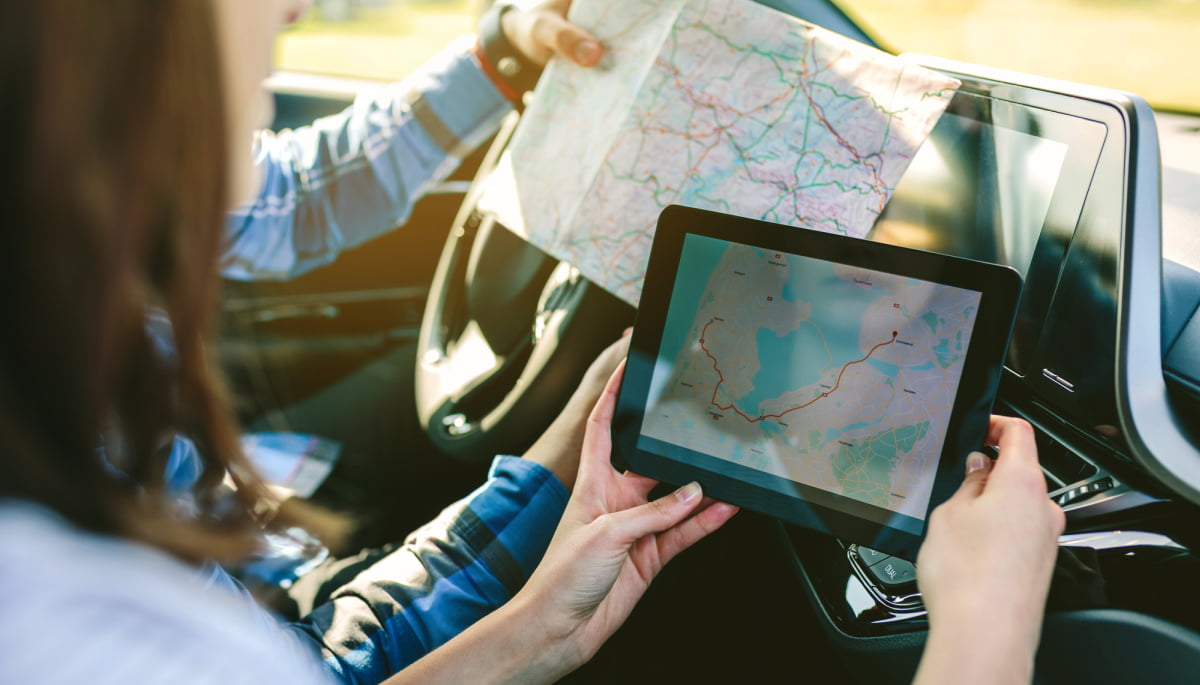 #7: Stay flexible
Keep your plans flexible enough to allow for spontaneous decisions. If you find a spot you particularly enjoy, you might want to spend more time there than planned. On the other hand, if you're tired, it's okay to skip or reschedule an activity for another day.
While I always preach that it's essential to plan ahead, don't let a rigid itinerary jeopardize your chance to recharge. Remember, vacation is about enjoying new experiences and letting go of daily stress. I remind myself of this often, as flexibility is the thing I find most difficult to practice.
Remember that not everything will go according to plan. There might be unexpected weather changes or delays in your transportation (as we discussed above). Keeping a positive mindset and staying calm will help you find solutions to challenges that may arise.
Final thoughts on creating a balanced vacation
Achieving a balance between sightseeing and relaxation during a trip can be challenging, especially when time is limited. By implementing these strategies, travelers can ensure that their vacation serves as a true break from their day-to-day lives while still providing enriching experiences.
More articles to help you plan your trip