How to Travel More: Practical Tips to Afford More Travel
Travel writer Eugene Fodor said that you don't have to be rich to travel well, and he was absolutely right.
My husband and I are far from wealthy, but I believe we travel well. 
Over the years we've put a few key practices in place that have helped us save for travel so we can afford more travel. If you're interested in learning about how to travel more just keep reading!
How to Travel More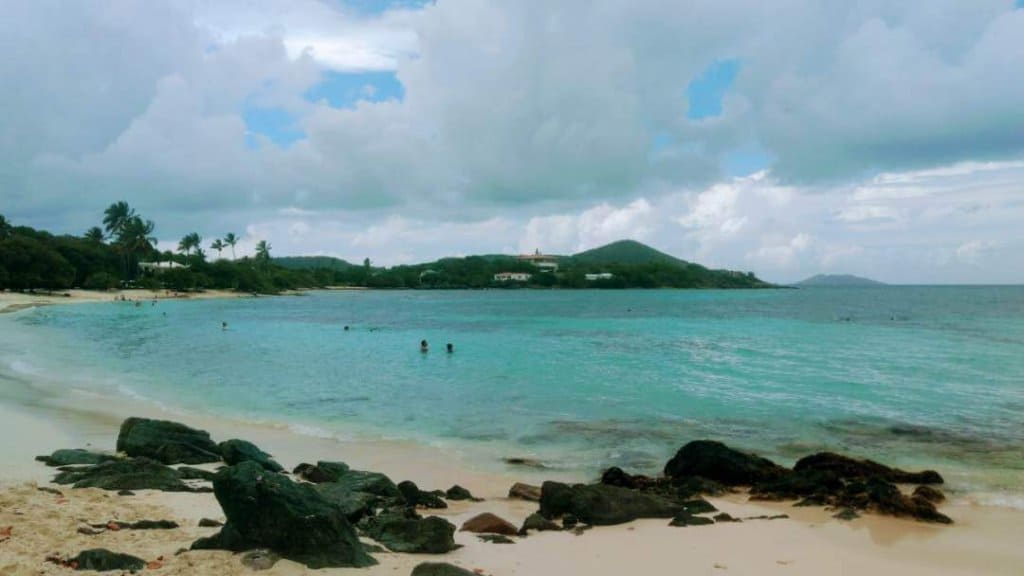 In the last few years, I (most often with hubby in tow) have traveled to Paris, Italy, the Bahamas, Sint Maarten, St. Thomas, Disney World (for the fourth time), New York City (for the third time), Cincinnati, California, Seattle, Georgia, Kentucky, Charleston, Hilton Head, St. Augustine, Virginia (twice), Tennessee, and Florida's Emerald Coast. All this while holding full-time jobs that don't make us rich.
For us, travel is a priority. After giving to our church, saving for retirement, and paying for necessities and our regular bills, travel is where our disposable income goes first. That is our choice.
Unfortunately, I have found that a lot of people make a lot of assumptions about the finances of others…even if they have no first-hand knowledge of the other person's finances.
Just because a person travels a lot doesn't mean that they are neglecting other financial responsibilities or making poor financial choices.
Have you ever been on the receiving end of comments or questions like "Maybe if you didn't travel so much you could do X, Y or Z?"
Yup. Me too.
Oh well. That's just the way life is sometimes. People butt into other people's business. I can either let it bother me or shake it off.
I choose to shake it off.
If you want to travel more you can make it happen. You may not be able to travel as much as we do, or you may be able to travel more.
Several years ago, I was making a lot of assumptions about how much it costs to travel…which I was startled to learn aren't always true. Yes, some destinations are more expensive than others, but there are ways to cut costs and get more travel into your life right now. If you want to.
This post includes affiliate links. If you make a purchase through one of these links, I may earn a small commission at no additional cost to you. As an Amazon Associate I earn from qualifying purchases. See disclaimer.
Practical Tips to Afford More Travel
Evaluate your travel priorities
Think about how you want to travel. Is it more important for you to travel more frequently or experience more comfort/luxury on the trips you take?
For example, do you want to get to and explore your destination as cheaply as possible or is it more important for you to be comfortable (think long haul flights in economy rather than in lie-flat business class or hostel versus five-star hotel)?
Find your sweet spot. If for you that's traveling as cheaply as humanly possible, go for it. Or if you can do luxury travel all the time, great! You do you.
Read More → Planning a Trip Budget That Works for You
We fall somewhere in the middle of the road…many of you likely will also.
We want to travel as much as our paid time off from work will allow, but I'm not into bare bones, shoestring budget travel.
I'm a 45-year-old woman…an $8/night bunk in a hostel room that sleeps eight other people is not for me. But I am perfectly happy staying at an affordable major chain hotel with a free breakfast.
Reduce unnecessary personal spending
If more travel is a priority for you, an easy way to make more room in your budget is by cutting down on your discretionary spending.
Here are some of the ways we've made more room for travel in our budget:
We don't have cable or satellite or DirecTV. (Full disclosure: we do have Netflix. It's a necessity.)
We use a budget cell phone carrier.
We eat out only once or twice a month.
We go to the movies only a few times a year.
I buy secondhand clothing as much as possible and also buy off clearance racks. Hubby loves to buy clothes at Costco.
We own used cars and drive them until we almost literally can't drive them anymore.
Prioritize saving for travel
This goes hand-in-hand with the point above. Once you've found some areas in your budget to cut, move that money out of your checking account (where it's easy to spend) and into a savings or money market account at the end of each month.
You'll be surprised at how quickly it starts to accumulate…and that works as added motivation to continue saving!
And just to clarify, when I say prioritize saving for travel, I don't mean over saving for retirement, giving to charity or your church, or paying your bills. It makes no sense to mortgage your future for pleasure today.
I do not subscribe to the philosophy I see from some travel influencers that goes something like this: "Don't think about it, just book that trip! You won't regret it."
If you truly can't afford it, it doesn't matter if you will regret it or not; it's irresponsible to go into debt to travel.
What I'm talking about here is making a concerted effort to intentionally set aside money each month for travel. With a budget plan in place to save for travel, you're less likely to find yourself spending money on a daily basis without thinking about it.
For example, sometimes I'm tempted to buy lunch out during the week even though I work only blocks from my home and have a fully stocked kitchen. On those occasions, sometimes I literally ask myself if I'd rather have a takeout lunch from Panera today or lunch on our next trip.
Occasionally I go for the lunch out, but usually it works to remind myself of why it is we watch our budget so strictly.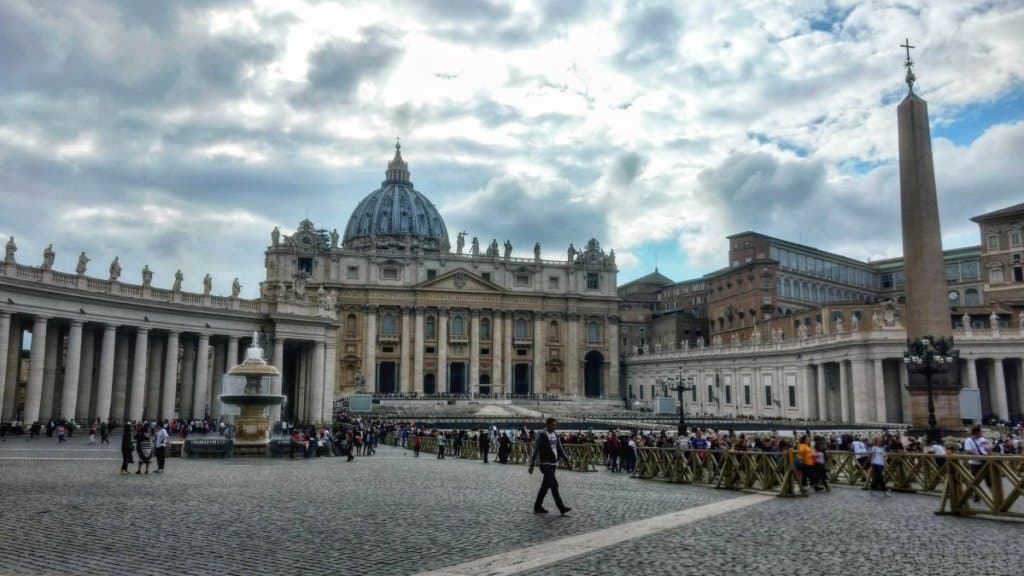 Take advantage of travel hacking
By travel hacking I mean using rewards credit cards that earn points that can be used for travel. They might be flexible points (like Chase Ultimate Rewards points) or you might earn miles/points with a specific airline or hotel chain (such as United Mileage Plus or Marriott Bonvoy).
Again, let me clarify that I do not advocate going into debt for travel. We use travel rewards credit cards for all the regular spending we used to use our debit card for: groceries, gas, utilities, etc.
If you carry a balance on one of these credit cards, you've effectively eliminated any cost savings from earning the points.
We started using travel rewards credit cards only a few years ago and have already booked nearly free airfare for several trips (savings us literally thousands of dollars) in addition to earning a fairly large supply points we can use for several free nights in hotels.
If you're at all interested in getting into the points and miles game, I highly recommend this beginners guide from The Points Guy.
Pin this post!
Watch out for great deals on airfare
I understand that not everyone wants to get into travel hacking. It does require some work and advanced planning plus a lot of organization to keep track of all your cards and points.
Keep an eye out for great deals on airfare is something anyone can easily do. We found a good deal on round trip airfare for a week in Paris this spring just by stalking Skyscanner and Google Flights. I don't usually have time for that though so I rely on a couple of other services to help me find deals.
Read More → How to Use Google Flights to Save Money
PRO TIP: If you have flexible travel dates you need to check out Scott's Cheap Flights. You get amazing flight deals (including mistake fares) sent straight to your inbox with instructions on how to book directly with the airlines. Sign up for Scott's Cheap Flights here and get the first 14 days free. Scott's is the ONLY paid subscription service I use to find great travel deals. 
Another good free option for airfare deals is Secret Flying. I get more frequent alerts from Scott's Cheap Flights, but it's free so what have you got to lose?
Drive to your destination rather than fly
One of my favorite ways to travel more is to drive to my destination rather than fly if possible.
If you live very near a major hub airport with frequent non-stop flights to top destinations, it may make more sense to fly for the time savings even if it's more expensive.
We have to drive 2 ½ hours to get to a major hub airport, so for us, driving is a great option for any destination we can get to in 8–9 hours or less.
There are additional benefits to driving:
You don't have to find a ride to the airport or pay to park your car.
You don't have to worry about packing light. If I can fit it in the car, it goes.
You can pack and take food with you to cut down further on your travel expenses.
No dealing with airport security.
You can bring back more souvenirs! (Well, there go the savings from packing food instead of eating out.)
Cook your own meals while you travel
My husband has celiac disease, which means he has to eat gluten-free. It can make eating out a challenge, particularly in an unfamiliar city.
When traveling for more than a few days we prefer to find accommodations with a full kitchen and eat most of our meals in.
We'll usually do one restaurant meal a day (occasionally two) when we travel and buy the rest of our food at a local grocery store. It's safer for hubby and it saves us quite a bit of money.
Split the cost of accommodations with your travel companions
For our family Christmas trips to Disney World, we like to rent a vacation home through Vrbo and split the cost three ways. For our last trip, I was able to book us a six-bedroom, four-bathroom home for 10 nights…each family paid only $79 per night…over Christmas.
A standard room at a Disney Value Resort would have cost us easily more than double that (not including taxes and the nightly parking fee), and we would be eating all of our meals out.
By sharing a vacation rental home, we were able to extend our stay and spend more of our travel budget on the things we were really there to experience: the theme parks.
Take advantage of "off-season" travel
As much as we love traveling over Christmas (it's the one time of year my entire family can reliably get time off from work), travel over major holidays can be quite a bit more expensive.
Read More → Planning a Travel Itinerary
Hubby and I love traveling in May as much as possible. The weather is usually agreeable, but the crowds of tourists haven't yet reached unmanageable levels.
If you're able to travel during your destination's low season or even shoulder season, you'll likely be able to find better deals on airfare, accommodations, and even possibly event or attraction tickets.
Take weekend breaks close to home
One of the things hubby and I want to do more of is weekend trips within a few hours' drive of our home. You can see and do a lot in one weekend, especially if you don't have to spend a lot of time getting there.
Or try planning a fun staycation at home.
If we watch our spending (and compare hotel prices), we can do three to five weekend getaways for what we'd normally spend for a one-week trip to Europe…with the added bonus of not having to worry about rationing our paid time off.
Read More → Is it Worth it to Use Booking.com?
The bottom line on affording more travel
By putting just a few money-saving practices in place you can travel more starting now. Watching for deals on airfare or even driving to your destination, making some cuts to your personal budget and traveling during low or shoulder season are all great ways that you can afford more travel.
Do you have any great tips for affording more travel? Share them in the comments below!
Pin this post!
How to Travel More: Practical Tips to Afford More Travel