15 Of The Best Day Trips From Charleston SC
Charleston, South Carolina, is a city that offers travelers everything they could need: an abundance of eateries, picturesque streets, rich history and culture. Still, you might want to venture out of this historic city for a change of scenery. There are endless day trips from Charleston, some of which are less than half an hour's drive away.
Charleston is the perfect place to get a taste of the Southern United States, but consider exploring beyond the city to get an even better picture of the area.
There are dozens and dozens of options. You could indulge in the local historic sites, enjoy some sports and outdoor adventures, or spend time relaxing on the area's miles of beaches.
Suggested day trips in this post are arranged in order of distance starting with the nearest to Charleston's historic district through the farthest away.
Plan the perfect Charleston trip with this FREE printable travel planner.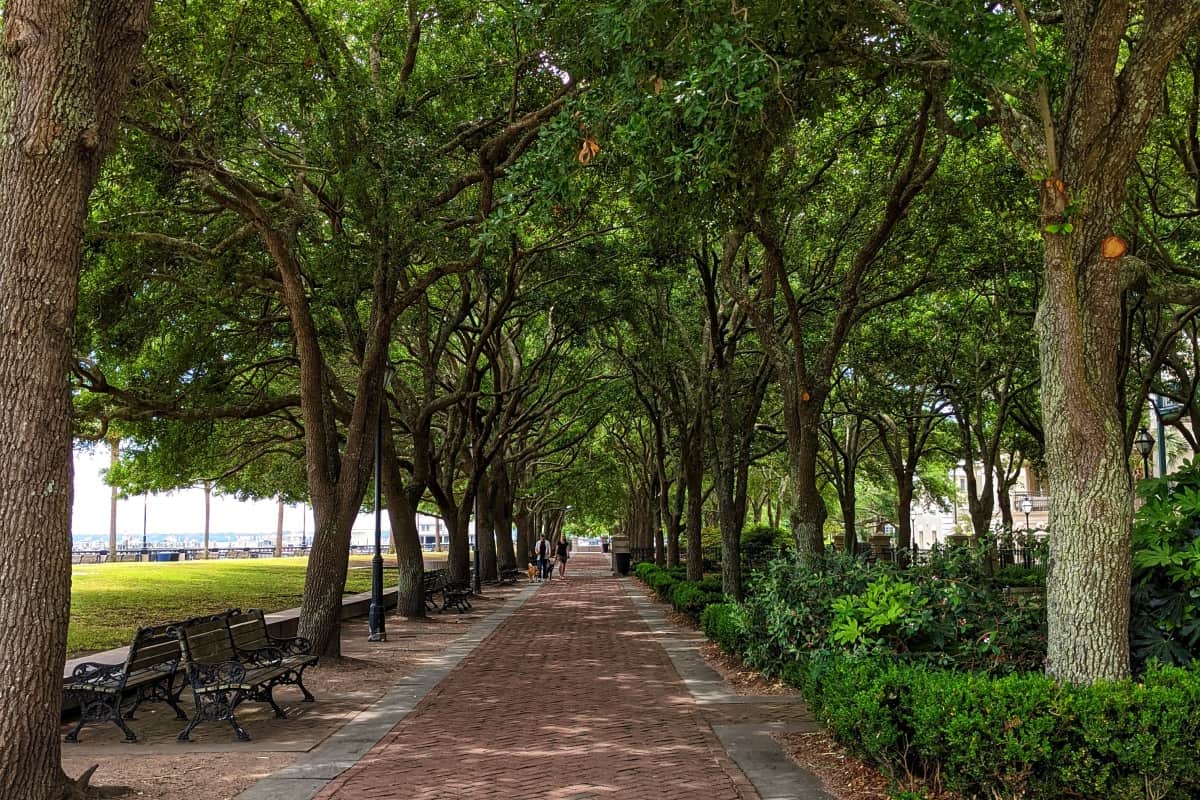 This post includes affiliate links. If you make a purchase through one of these links, I may earn a small commission at no additional cost to you. As an Amazon Associate I earn from qualifying purchases. See disclaimer.
Fort Sumter National Monument
Distance from Charleston: sail from downtown Charleston
If you are interested in America's Civil War history, you should visit the impressive Fort Sumter. It's a mere 30-minute boat ride from Liberty Square in Charleston.
Fort Sumter, named after General Thomas Sumter, is a sea fort built to protect Charleston from the British naval invasion that started in 1812. The war caused massive damage to the structure, and was left partially in ruins. By the start of the Civil War in 1861, it was still relatively incomplete.
After substantial excavations and rehabilitation by the National Park Service, Fort Sumter opened to the public in 1960.
Visitors can enjoy an informative tour guided by the park ranger, see the original fort foundations, walk among ruins, and see the weaponry used during the war.
Make sure to stop by the visitors' center to find more information on the history of Fort Sumter.
Charles Pinckney National Historic Site
Distance from Charleston: 10 miles
I'll forgive you if the name Charles Pinckney (1757-1824) doesn't immediately ring a bell since he is an often overlooked figure in American history.
He's the only person to serve four terms as governor of South Carolina and played an important role in the forging of the U.S. Constitution.
The Charles Pinckney National Historic Site comprises 28 acres and preserves Snee Farm. Snee Farm was one of Charles Pinckney's properties and has been a National Historic Site since 1988.
Only a minor portion of the original structures remains from Charles Pinckney's stay at Snee Farms.
Still, you can visit the 1828 Lowcountry coastal cottage that serves as a museum. Here, visitors can learn more about his influence as a political leader in South Carolina, including films and exhibits on his plantation operations and the enslavement of African-American people.
For nature lovers, there is also a hiking trail and an outdoor picnic area to enjoy.
Folly Beach
Distance from Charleston: 12 miles
If you feel like a beach break, take the 20-minute drive from Charleston to Folly Beach on Folly Island, a Charleston barrier island. It is popular with those who enjoy swimming, fishing, kayaking, and natural wildlife.
Visitors are known to spot loggerhead turtles, bald eagles, pelican breeding colonies (rooks), and even dolphins.
Besides the beach, you can enjoy a peaceful picnic in Folly Beach County Park or visit Folly Beach's Center Street. This street is lined with restaurants, surf shops, and gift shops that sell fun souvenirs.
Boone Hall Plantation & Gardens
Distance from Charleston: 12 miles
Boone Hall Plantation in Mount Pleasant, South Carolina, is one of America's oldest working farms and has been recognized as the number one plantation in the Charleston area by USA TODAY 10Best.
The plantation was founded by English General John Boone in 1861. Besides being breathtakingly beautiful, the plantation has a rich history. Interestingly, the bricks used to build Fort Sumter were produced at Boone Hall Plantation.
Visitor experiences are as engaging as they are educational. Most notable are the 'Black History in America' exhibition and the 'Exploring The Gullah Culture' presentation. Boone Hall is the only plantation in the South Carolina lowcountry that offers such a presentation on the Gullah culture.
You can also tour the plantation house as a part of your admission to the property.
Looking for a tour that offers transportation from Charleston? Check out this tour option.
Magnolia Plantation and Gardens
Distance from Charleston: 13 miles
The Magnolia Plantation was founded by the Drayton family in 1676 and is one of the oldest public tourist sites and gardens in the Lowcountry area.
Visitors can view the romantic-style gardens with thousands of flowers and plants or take one of the many tours on offer.
A day trip to the Magnolia Plantation is perfect for families, as the site has a petting zoo for kids and allows leashed dogs. The Peacock Café sells food on-site, or you can opt to bring your own snacks and non-alcoholic drinks to enjoy at the picnic tables around the plantation.
The general admission cost includes access to the historic gardens, the zoo and nature center, the Tropical Conservatory, the horticultural maze, all hiking and biking trails, and the award-winning guided tour, 'From Slavery to Freedom.'
Enjoy transportation from Charleston to Magnolia with this tour option.
Charleston Tea Garden
Distance from Charleston: 22 miles
Charleston Tea Garden (formerly known as Charleston Tea Plantation) is one of the most popular Charleston day trips and will delight any tea lover. It is America's only working tea plantation and the only one that allows you views of thousands of tea bushes as far as you can see.
The tea factory tour lets you see the equipment and the entire production line, with videos illustrating the various tea-making processes. This same tea can also be bought at the farmhouse gift shop, or you can order it online after your visit.
After the tour, take a trolley ride (30-40 minutes) among the many acres of tea bushes, including a stop at the marvelous greenhouse.
Kiawah Island
Distance from Charleston: 26 miles
Located about 50 minutes drive from downtown Charleston is lovely Kiawah Island.
Kiawah is known for its natural beauty, 10-mile stretch of white sandy beaches, 30 miles of trails, luxurious hospitality, and championship golf courses.
Kiawah Island boasts some of the best-preserved local fauna, flora, dunes, and marshes. It is the perfect location for nature enthusiasts looking to spot turtles, whitetail deer, bobcats, or seabirds.
It also makes a great weekend trip from Charleston.
Edisto Island
Distance from Charleston: 45 miles
Another charming island worth visiting if you're spending a few days in the Charleston area is Edisto Island.
The island once consisted of plantations, with some ruins still visible, like that of Sea Cloud and Bleak Hall. Many plantations, however, were converted into hotels, inns, and restaurants over the years. One plantation, Botany Bay, is still protected under local heritage preservation.
Edisto Island has a museum that illustrates its rich past and has a slave cabin on-site that people can visit. There is also an Environmental Learning Center with interactive exhibits and sea life for kids to enjoy.
If you like, you can choose to rent a bike to explore the scenic coastline, go for a hike through the Botany Bay Plantation area, or enjoy the 1.5-mile beachfront.
And don't miss Edisto Beach State Park. It's one of four oceanfront state parks in South Carolina.
Brookgreen Gardens
Distance from Charleston: 80 miles
For a great family day, you should think about a visit the beautiful 9,127-acre Brookgreen Gardens, which hosts botanical gardens, walking trails, sculpture exhibits, and the famous Lowcountry Zoo.
Brookgreen Gardens is the oldest public sculpture garden in the U.S and opened to the public in 1931.
Visitors can admire the most extensive collection of figurative sculptures by renowned artists, such as Anna Hyatt Huntington, one of the park's founders. More than 2,000 artworks are scattered around the premises giving you a unique alternative to the traditional gallery visit.
The Lowcountry Zoo has a wide variety of native animal species, including bald eagles, owls, red foxes, and river otters. The zoo has plenty of programs children will love, like the daily 'Meet The Animals' and other seasonal events.
Brookgreen Gardens also have scenic walking trails, like the Lowcountry Trail, and the Live Oak Allée with its 250-year-old Live Oak (Quercus virginiana) trees adorning the pathways and gardens.
Huntington Beach State Park
Distance from Charleston: 80 miles
Very near Brookgreen Gardens you'll find Huntington Beach State Park at Murrells Inlet. If you're so inclined, you might want to make a combination day trip and visit both places.
Huntington Beach State Park consists of three miles of pristine beaches, perfect for visitors of all ages. You can even overnight in one of the state park's 173 campsites.
Visitors can enjoy swimming, fishing, hiking, or relaxing on the beach.
Another feature of Huntington Beach that draws many visitors is the salt marsh. The marsh offers you beautiful scenic views and the chance to spot some of the 300 species of birds in the area.
Huntington Beach State Park is also popular with art and history enthusiasts. Every year, people flock to the National Historic Landmark, Atalaya, to celebrate the life of Archer and Anna Hyatt Huntington, who lived there.
Myrtle Beach
Distance from Charleston: 95 miles
Myrtle Beach is one of the most famous beaches in South Carolina. About 2 hours drive from Charleston, this beach is worth visiting as it offers you a beautiful, white sandy coastline with waters perfect for swimming, fishing, and surfing.
For adventure junkies, Myrtle Beach offers an array of activities, including beach volleyball, parasailing, jet skiing, and kayaking.
Although peak season is in summer and holidays, Myrtle Beach is a popular place and generally busy all year round.
Hilton Head Island
Distance from Charleston: 100 miles
Suppose you are spending a few days in Charleston. In that case, you should consider making the two-hour drive to Hilton Head Island to enjoy the beautiful beaches and world-class golf courses.
Hilton Head Island boasts one of the top 10 family beaches in the U.S., where you can enjoy activities like beach volleyball, boat cruises, and deep-sea fishing.
Families can enjoy biking, miniature golf, great dining options and more.
You can stroll through the harbor town to visit antique stores and restaurants for alternative entertainment. If you don't fear heights, go to the top of the harbor town lighthouse for stunning views of Hilton Head Island.
Congaree National Park
Distance from Charleston: 105 miles
Nature lovers should not miss the astonishing biodiversity in Congaree National Park. It's the only National Park in South Carolina, and it boasts one of the largest expanses of old-growth bottomland hardwood forests in the southeast and the largest concentrations of champion trees.
You can try one of the popular easy hikes in Congaree National Park or take up kayaking or canoeing through the wilderness.
The Boardwalk Loop trail allows you to stroll past mesmerizing sites of wet woodlands. The Cedar Creek Canoe trail is a 15-mile paddling excursion through the forest.
For limited evenings in the late spring you can view the synchronous fireflies. But if you want to participate in this experience you will need to enter the lottery through the National Park Service.
Savannah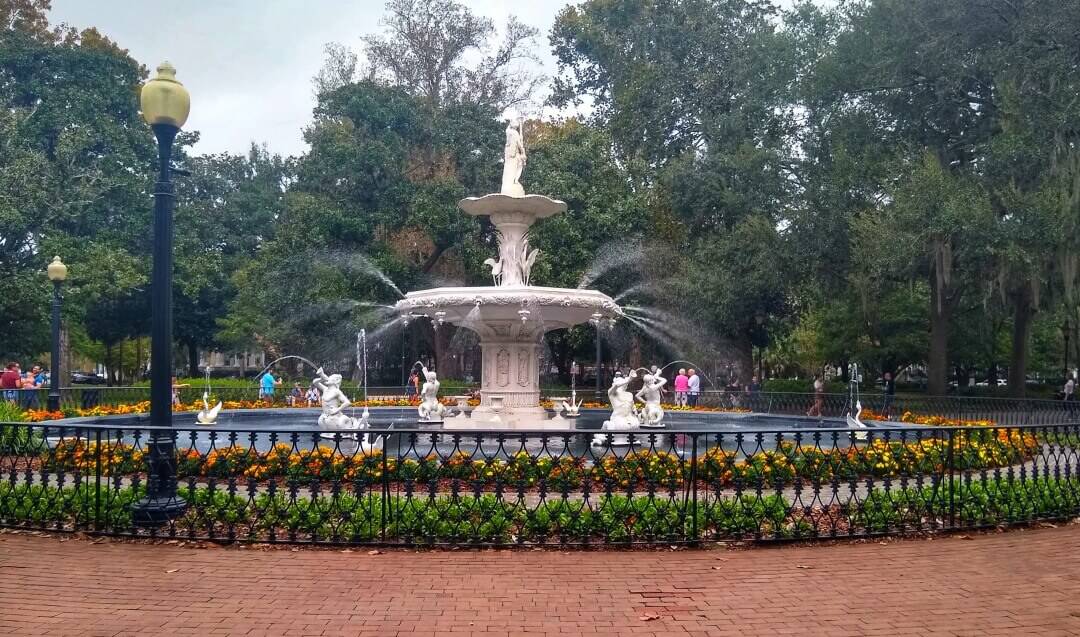 Distance from Charleston: 110 miles
If you love Charleston, you'll also fall head over heels for its neighbor, Savannah.
The city of Savannah is roughly two hours drive from downtown Charleston and offers a rich historical and cultural atmosphere. Here you will get some of the best restaurants in the Southeastern U.S.
Other things to do in Savannah are walking along River Street, visiting the Cathedral of St. John the Baptist, shopping at the city market, and getting ice cream at Leopold's.
If you enjoy a good history walking tour, I highly recommend Genteel & Bard.
For more ideas, make sure to check out my post all about how to spend one day in Savannah, Georgia.
Enjoy the perfect Lowcountry road trip with this Charleston and Savannah itinerary.
Tybee Island
Distance from Charleston: 125 miles
Tybee Island is a small coastal village about 2.5 hours drive from downtown Charleston, which is excellent for a relaxing weekend getaway or beach vacation.
Choose between North Beach, Mid Beach, South Beach, or Back River Beach to soak up the rays and enjoy a slightly quieter environment than your mainstream beaches.
Some other top attractions and activities for first-time visitors include
climbing to the top of Georgia's oldest and tallest lighthouses,
visiting nearby Fort Pulaski National Monument,
eating ice cream at the Sugar Shack, and
taking a boat tour, to name a few.
The variety of activities makes it the perfect destination for couples, friends, families, or even solo travelers.
Where to stay in Charleston
Charleston has no shortage of wonderful hotels to stay in. Here are few top rated options:
Andrew Pinckney Inn—boutique hotel with 41 rooms located just a couple of blocks from the Charleston City Market. Book your stay today.
The Dewberry—luxurious accommodations bordering Marion Square, near fine dining and shopping on King Street. Use one of the Dewberry Volvo guest cars or try one of the complimentary bicycles. Check out their rates today.
Budget-friendly Option: Doubletree Mount Pleasant—we enjoyed our stay at this lovely and budget-friendly hotel just a few minutes outside Charleston. Look at room options here.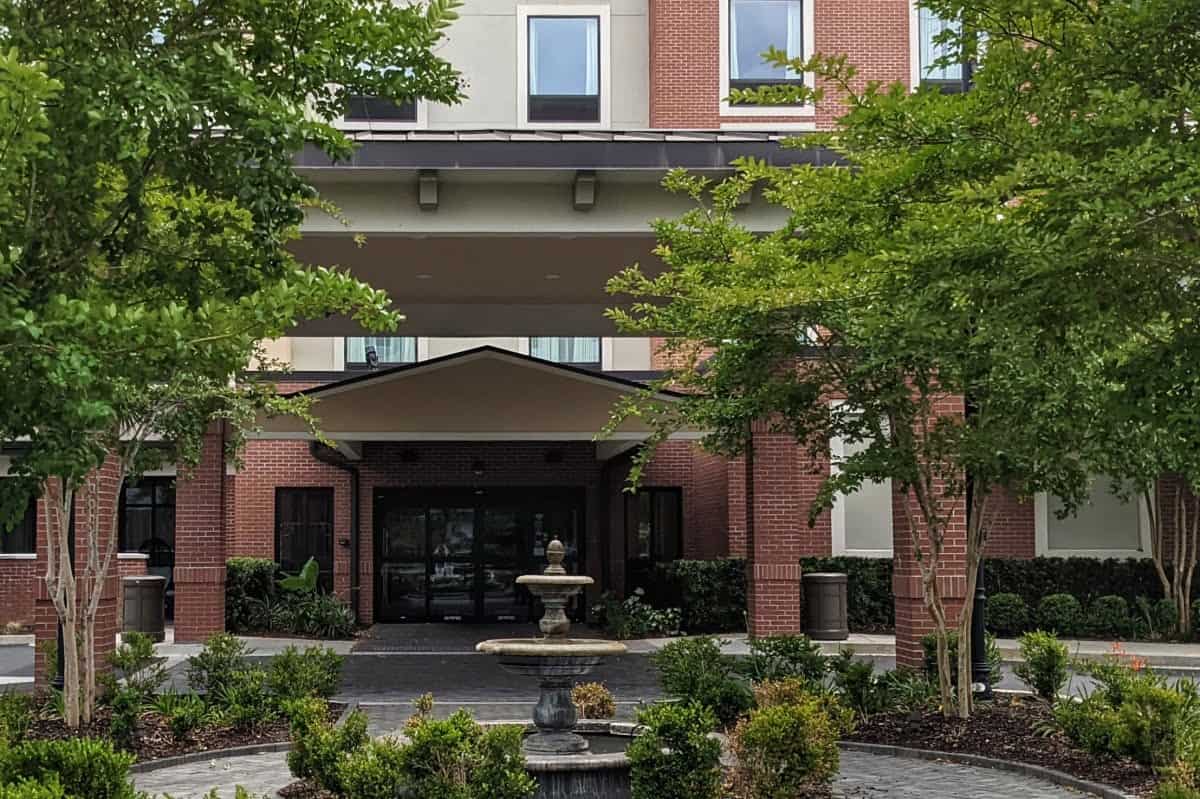 Need more help planning your Charleston weekend getaway? Check out our list of the essential travel planning resources.
Final thoughts on the best day trips from Charleston
As much as the biggest city in South Carolina has to offer, one might feel the need to escape Charleston every now and again to engage in something different.
Whether it be sipping tea on a beautiful plantation, getting close to nature, or learning about the past, it is all available to you within an hour or two's drive from downtown Charleston.
More articles to help you plan your Charleston trip
Pin this post!
View web story