Perfect National Parks Gifts for Every Budget
Want to know what to get someone who loves national parks? These U.S. National Parks gifts are sure to please! 
If you're looking for the perfect national parks gifts for the National Park enthusiasts in your life then you've come to the right place.
We've curated this list of terrific U.S. National Parks gifts to provide a wide variety of gift ideas from books and classic board games to apparel and more.
And you'll find the perfect national park gift option for every national park fan and for every gift budget.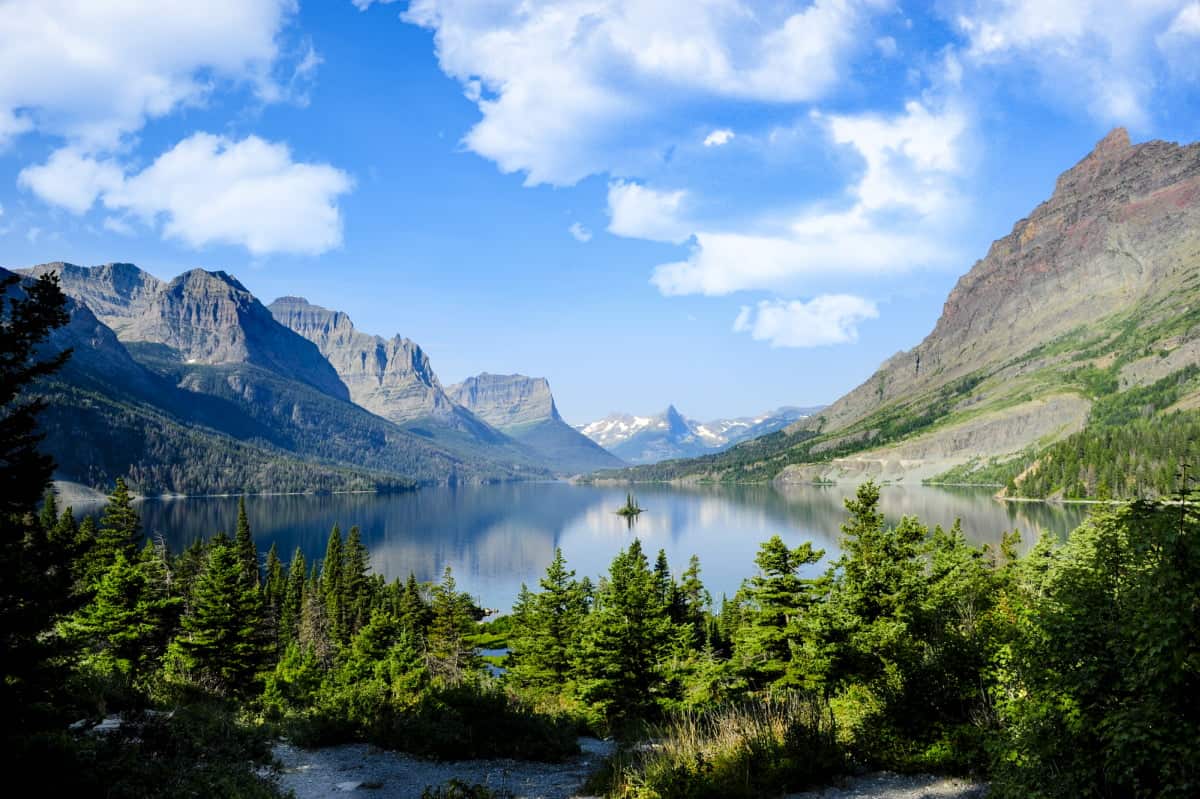 This post includes affiliate links. If you make a purchase through one of these links, I may earn a small commission at no additional cost to you. As an Amazon Associate I earn from qualifying purchases. See disclaimer.
Apparel
Wear your love for America's National Parks wherever you go with these great apparel ideas.
They make great gifts for those who want to wear a reminder of their favorite park.
U.S. National Parks Map T-shirt
Help the National Parks lover in your life celebrate all 63 U.S. National Parks (from Rocky Mountain to Grand Teton and Grand Canyon) with this national parks map T-shirt.
It includes the newest National Park, New River Gorge in West Virginia.
The shirt comes in several great colors and in men's, women's and youth sizes.
Vintage Yellowstone National Park T-shirt
I love the design of this vintage-style Yellowstone T-shirt.
It comes in several great colors with sizes for men and women plus youth sizes.
Pin this post!
Vintage Yosemite National Park T-Shirt
Or check out the Vintage Yosemite T-shirt.
Available in multiple colors and in men's, women's and youth sizes.
Pendleton 3-pack National Park Socks Gift Box
Keep your toes warm while with this beautiful cotton-blend socks gift set from Pendleton.
You may be familiar with Pendleton's famous National Park Stripe designs, like the Glacier National Park boots and blanket below.
Now National Parks lovers can wear their Pendleton stripes with them in sock form!
The socks have cushioned soles for comfort and a little Spandex for fit.
They're also available in men's socks (see below).
Pendleton Men's 3-pack National Park Gift Box
Pendleton Women's Heritage National Park Tall Slip-Resistant Rain Boot
Keep your feet dry on a rainy day while sporting Pendleton's Classic Glacier White stripe pattern (created to celebrate Glacier National Park).
These waterproof, all-season boots feature non-slip soles, slip-resistant "Mountain Majesty" tread, and a cushioned sock liner.
According to the manufacturer, these boots run slightly big.
Housewares and home décor
Pendleton Glacier National Park Stripe Blanket
Drape your sofa or chair…or yourself in Pendleton's iconic striped wool blanket created to celebrate Glacier National Park in Montana.
The pattern is meant to represent Montana wildflowers blooming across the landscape of glaciers, lakes and rivers. It's one of my favorite national park gifts.
It's perfection!
Pendleton blankets bear a special label of authenticity including the name of the National Park and an image of an important feature.
This Pendleton 100% wool throw measures 54" x 76" and is made in the USA.
National Parks Map Poster
Display this map of amazing U.S. travel destinations in your home, including all 63 U.S. National Parks.
And unlike a lot of other National Parks maps and posters, this one also shows locations for national historical sites, seashores, forests, memorials and more.
Your loved on might enjoy mounting their map on a corkboard (buy on Amazon) and keeping track of their travels by marking everywhere they've been with a colorful pushpin (buy on Amazon).
Comes in four sizes: 24 x 16, 24 x 18, 30 x 20 and 36 x 24. Made in the USA.
National parks posters
This set of four 11 x 14 National Parks posters is perfect for any National Park lover.
Featuring four of the most popular and beautiful parks, the prints are sure to provide inspiration every day.
They're packaged in such a way that they are designed to be sent as gifts (and in rigid cardboard packaging to protect against damage in shipping).
Books
You can't go wrong with National Geographic books for any travel lover in your life, but especially for National Parks lovers.
Check these out. They make great gift options.
For more great ideas, check out my post all about the best National Parks books.
Atlas of the National Parks
100 Parks 5000 ideas
National Geographic Complete National Parks of the United States
National Geographic Junior Ranger Activity Book
Especially for young National Parks explorers ages 8 – 12.
National Parks Games
Yahtzee: National Parks Edition
It's the classic Yahtzee everyone knows and loves but with a celebration of U.S. National Parks thrown in.
The dice even display outdoor themed icons like deer, tents, canoes, trees and binoculars.
Also comes with a custom National Parks dice cup.
Proceeds from game sales benefit the National Park Foundation, the official charitable partner of the National Park Service.
Monopoly: National Parks Edition
It's Monopoly, National Parks style.
The game board features 22 of the most popular U.S. National Parks.
It even includes an educational game comprised of matching animals to the parks they dwell in.
Includes six National Parks-themed tokens: ranger hat, tent, canoe, bison, hiking boot and a camera.
Trivial Pursuit National Parks
It's the classic trivia game Trivia Pursuit with a National Parks twist.
Test your knowledge of U.S. National parks with 600 questions covering 100 years of National Parks history.
The first player to collect six cards is the winner. 
Comes in a custom case that's perfect for traveling.   
Trekking the National Parks 
This game makes an excellent gift for families who love traveling to National Parks. 
It was created by parents who went to every single National Park and want to inspire others to discover the joys of traveling the National Parks. 
From the game description: "Trekking the National Parks is a spirited family board game that lets players experience the U.S. National Parks in a fun and competitive way. Players compete for points by claiming Park Cards and collecting trail stones as they race across the country experiencing the wonders at each of these magnificent landscapes." 
The game also educates about the individual parks with fun facts and photography. 
Appropriate for ages 10 and up. 
Trekking The National Parks: Family Trivia Game 
The creators of Trekking the National Parks also made a trivia game centered around the parks. 
Includes over 600 questions in a "clever game of 'guesstimation.'"  
From the product description: "Each trivia card presents an educational tidbit relating to the national parks, followed by a question. The answers to these questions are always numerical, so players will compete to win the card by writing a number on their whiteboard that they think is closest to the correct answer. This 'closest-without-going-over' rule lets players with any level of national parks knowledge stay competitive even with experts in the room. Even if you know nothing about the national parks, you can still play, learn and win!" 
Jenga National Parks 
It's the classic Jenga game with a National Parks twist. 
The game comes with special custom blocks that feature fun and educational facts about U.S. National Parks.  
Proceeds benefit National Park Foundation, the official charitable partner of the National Park Service. 
National Parks of America Puzzle 
This beautiful 1000-piece National Parks puzzle features a map of the parks along with images of other features of the area such as wildlife and other unique places. 
The finished size of the puzzle is 19.25 inches by 26.75 inches. 
Made in the USA. 
America the Beautiful Pass 
Give the gift of a National Park Service annual pass so that your loved one can enjoy entry to the national parks for a full year. 
The America the Beautiful pass is available online at store.usgs.gov or by calling 888-ASK USGS (1-888-275-8747), ext. 2. 
There is no digital pass option. A physical pass is mailed to the owner of the pass.  
Another option is to purchase the pass in person at one of MANY federal recreation sites.  
And for those age 62 and older, you can actually purchase a lifetime pass for the same price as the regular America the Beautiful annual pass. 
Passport To Your National Parks® Classic Edition 
Collect stamps from nearly every one of the 400+ National Park Service units all in one place with the affordable and portable Passport To Your National Parks® Classic Edition. 
This passport includes color-coded regional maps, information about the parks along with room for cancellations and annual series stamps.  
The softcover spiral-bound passport book measures 6" x 4". 
All net proceeds from the passport program support educational programs at NPS sites. 
The bottom line on national park gift ideas 
There are so many great (and fun! And cute!) gifts ideas for U.S. National Park lovers. 
From books full of beautiful photography to fun apparel and games there's no doubt in my mind that you'll find the perfect gift for your loved one.  
More articles with ideas for gifts for people who love to travel the national parks 
Pin this post!
Perfect National Parks Gifts