24 Hours in Cherokee: Essentials for Those Short on Time
With only 24 hours in Cherokee, every moment is precious. This guide is tailored to showcase the essence of Cherokee, North Carolina, from the popular Mingo Falls hike to the history and culture of the Cherokee people. When time is limited, use this itinerary to experience the best of Cherokee in a day.
Key things to know: quick weekend trip to Cherokee, North Carolina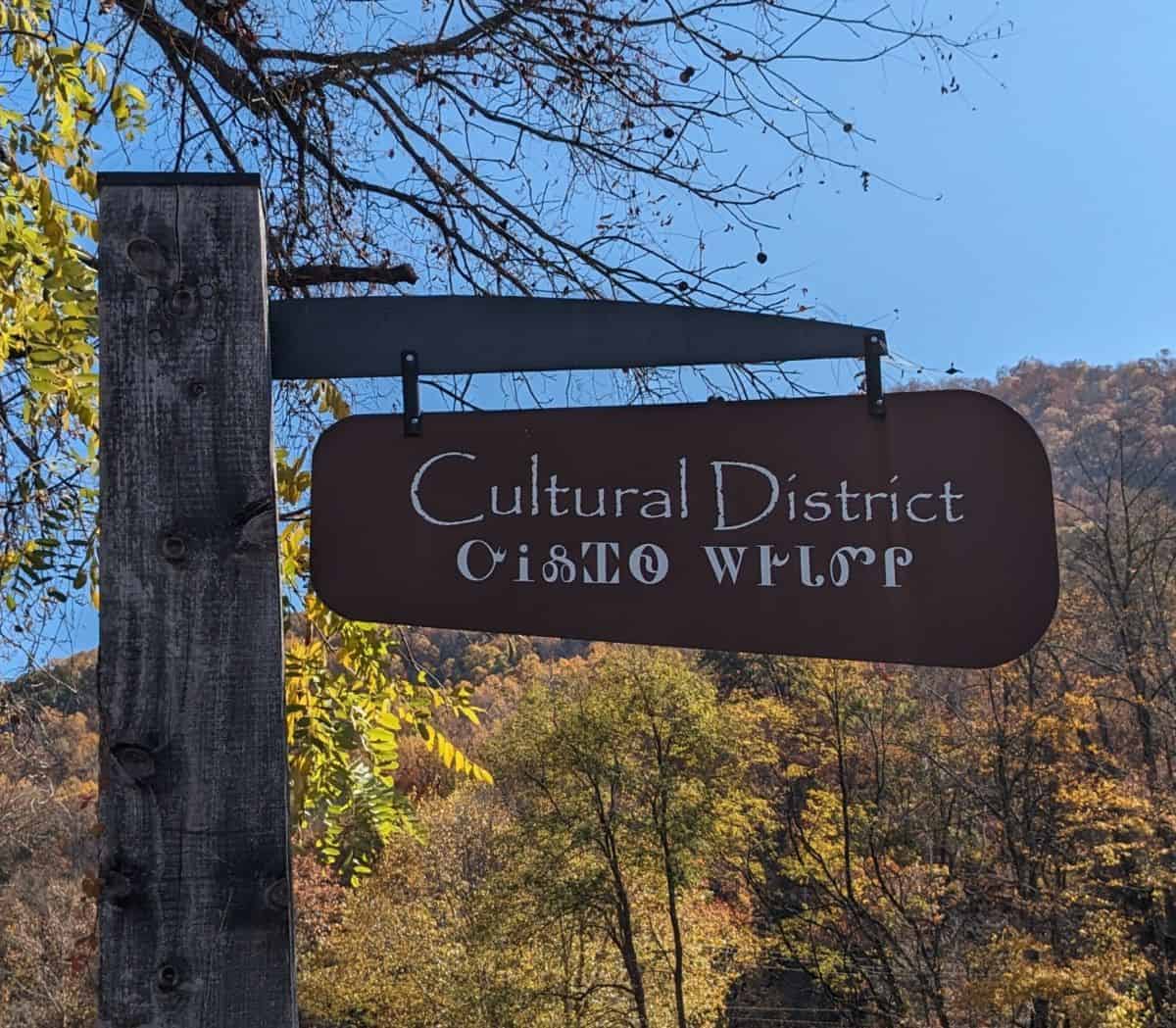 This post includes affiliate links. If you make a purchase through one of these links, I may earn a small commission at no additional cost to you. As an Amazon Associate, I earn from qualifying purchases. See disclaimer.
Things to do during your day in Cherokee, North Carolina
When visiting Cherokee, North Carolina, for one day you'll find a lot of things you can choose from to fill your day. Below are my top picks plus some other suggestions.
Hike to Mingo Falls
Don't miss the hike to Mingo Falls. It's a popular choice among visitors for a reason. It's a short hike and then you get to see one of the tallest waterfalls in the Appalachian Mountains.
A word of caution: for directions to the Mingo Falls trailhead, don't solely rely on your GPS. Google Maps tried to steer us in the wrong direction, so I was glad that I had written directions also.
From U.S. 441 in Cherokee turn onto Acquoni Road. Keep going till you hit the Saunooke Village shopping center, and then swing right onto Big Cove Road. From there, it's about five miles to the trailhead parking. Keep an eye out for signs, and you'll find parking spots on your right.
Parking at the trailhead is limited so plan to get there early in the day if you're doing the hike on the weekend during peak travel times.
Although it's only about half a mile roundtrip, the trail is considered moderately strenuous since there are about 160 stairs to climb. Of course, on the way back, you'll just be going down, so it will seem really easy!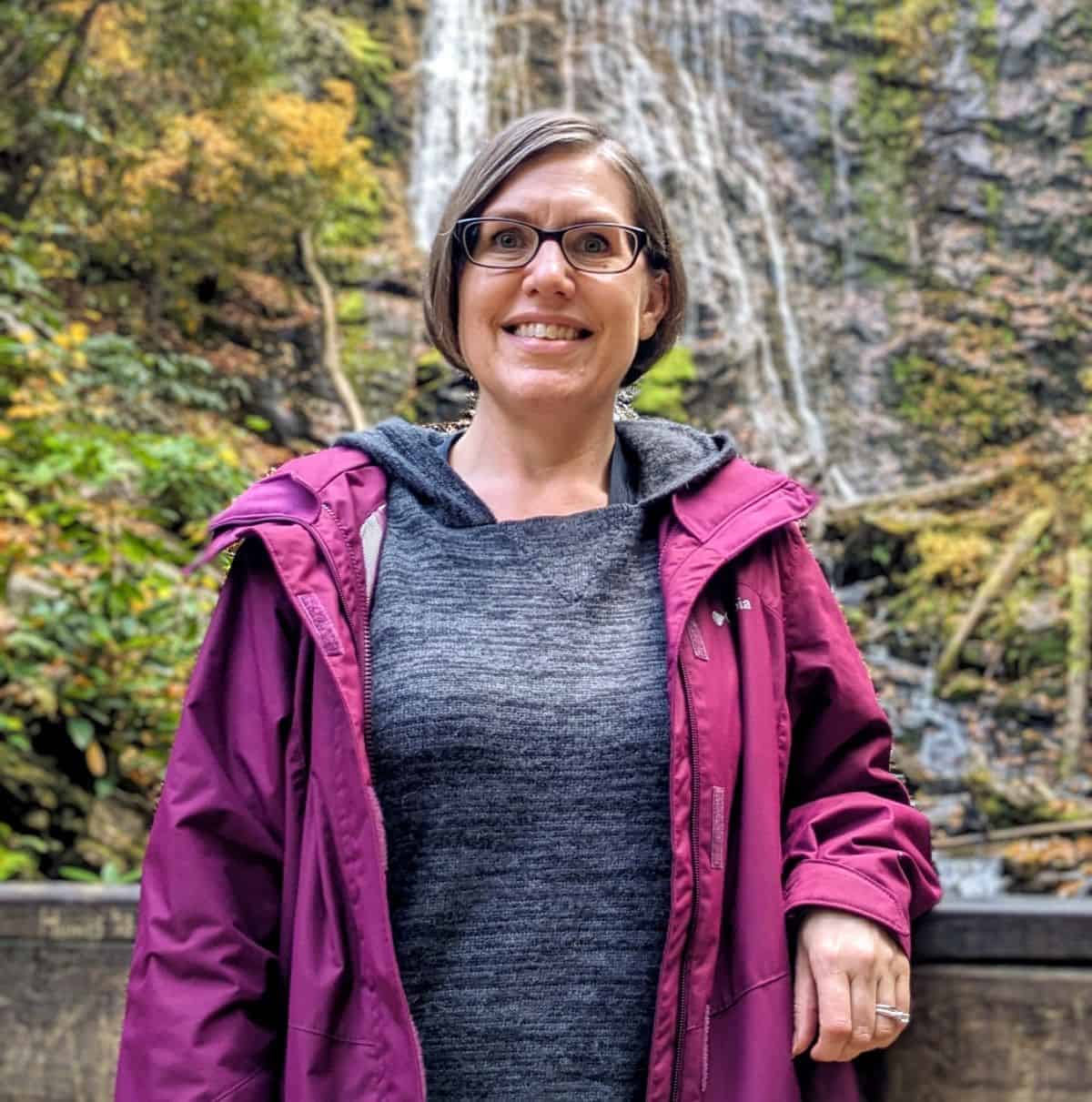 Museum of the Cherokee People
The Museum of the Cherokee People is a must-do during a visit to Cherokee, NC, especially if it's your first time there. The museum is a treasure trove of history and culture.
The museum showcases a beautiful blend of interactive displays, artifacts, contemporary artworks, and poignant stories that paint a vivid picture of the resilience, traditions, and contributions of the Cherokee people.
Sadly, during our museum visit, most multimedia displays didn't work. We missed hearing firsthand accounts from key Cherokee figures. Another reason to plan a return visit!
Enjoy a picnic lunch
By now you'll surely be ready for some lunch. We chose to pack a lunch and enjoy the beautiful fall weather in Cherokee. There are a number of places where you can nab a picnic spot on the Oconaluftee River.
Explore the Cultural District
We spent the rest of the afternoon (before checking into our hotel) exploring the town, particularly the Cultural District. One of our favorite things to do when we travel is poke through all of the tourist area souvenir shops looking for the best refrigerator magnet souvenirs. We often pick up new Christmas tree ornaments on our travels as well.
Other things to do in Cherokee's Cultural District include
Visit Oconaluftee Islands Park
Stop in at the Cherokee Welcome Center
Buy authentic Cherokee handcrafts at the Qualla Arts and Crafts Mutual
Grab an ice cream cone at Sugar Bear's Ice Cream and Coffee
Dinner
We enjoyed a lovely dinner at Brio inside Harrah's Cherokee Casino Resort. They offered Hubby some solid gluten-friendly options and provided great service. Plus we loved that we could walk there from our hotel.
Breakfast at Peter's Pancakes and Waffles
During our quick weekend in Cherokee, we opted to eat breakfast out rather than the free continental breakfast at our hotel (a little more on that below). Hubby and I love diner breakfasts, so of course we had to try Peter's Pancakes and Waffles. It's a popular place, so if you're there on a weekend you may want to try to get there early.
We absolutely loved it. The people there are great, and the food was quite tasty. I had the French toast and potatoes. Hubby had the steak and eggs.
Peter's Pancakes and Waffles is right on the river, so you'll also find it to be a nice spot to take a little break before or after you eat.
Other things you could do in Cherokee
Even though we had a relaxed 24 hours in Cherokee, there were many other activities we could have added.
Visit the Oconaluftee Indian Village (seasonal)
Unto These Hills outdoor drama (seasonal)
Oconaluftee River Trail
Other activities in the Cherokee area
Consider exploring outside of Cherokee if you have more time.
Hike to Soco Falls
Enjoy a ride on the Great Smoky Mountains Railroad (Bryson City)
Explore some of the Blue Ridge Parkway
Take some time in Great Smoky Mountains National Park (the Oconaluftee Visitor Center is in Cherokee)
Where to stay in Cherokee
We enjoyed our stay at Stonebrook Lodge. While the room was not particularly large, it was nice and clean. And the bed was quite comfortable. Even though the hotel was fully booked during our stay, we found it very quiet.
Stonebrook Lodge does offer a free breakfast, but we chose not to eat there because of the limited options and low quality of the food offered. The hotel is directly across the street from the Harrah's Cherokee Casino Resort making it convenient to walk to dinner and other dining options.
Other popular places to stay in Cherokee include:
Great Smokies Inn: Just minutes from the Oconaluftee Visitor Center and the southern end of the Blue Ridge Parkway.
Rivers Edge Motel: A highly rated and affordable option on the Oconaluftee River and minutes from Great Smoky Mountains National Park.
More articles to help you plan your trip to Cherokee
View the web story